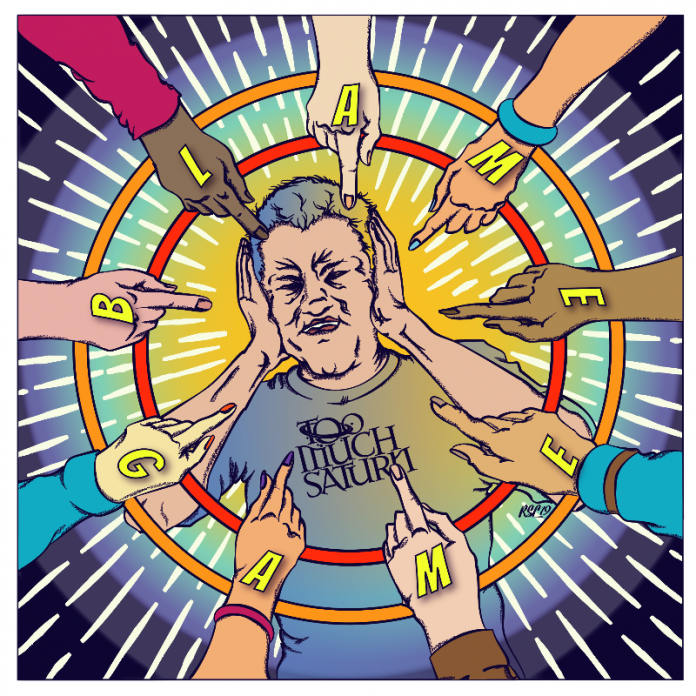 Check out the music review of the new single, 'Blame Game' released by Too Much Saturn 
Charming pop-rock arrangements with a focus on honest lyrics and great melodies.
Too Much Saturn is a rock band in Chicago, Illinois. Their music has a really energetic vibe, with a charming old-school vibe that makes me think of artists like Cheap Trick or Boston, only to mention a few. Their most recent release, "Blame Game" is a nice power pop jam, with some cool guitar tones and great synth lines, adding to the melodies of the guitars. The lead vocals have almost a theatrical flair, adding more depth and color to the songs. The singing almost reminds me of some old school Elvis Costello, with witty lyrics and great melodies!
"Blame Game" is a quintessential pop-rock song, with a cheerful attitude and a lot of punch. The track is all about diving deeper into the topic of relationship issues, and discussing how it's usually not just one-sided: it goes both ways!
If you enjoy memorable melodies, timeless rock arrangements and quickly synth tones, this one is going to be right up your alley.
FOLLOW ON: TWITTER | INSTAGRAM