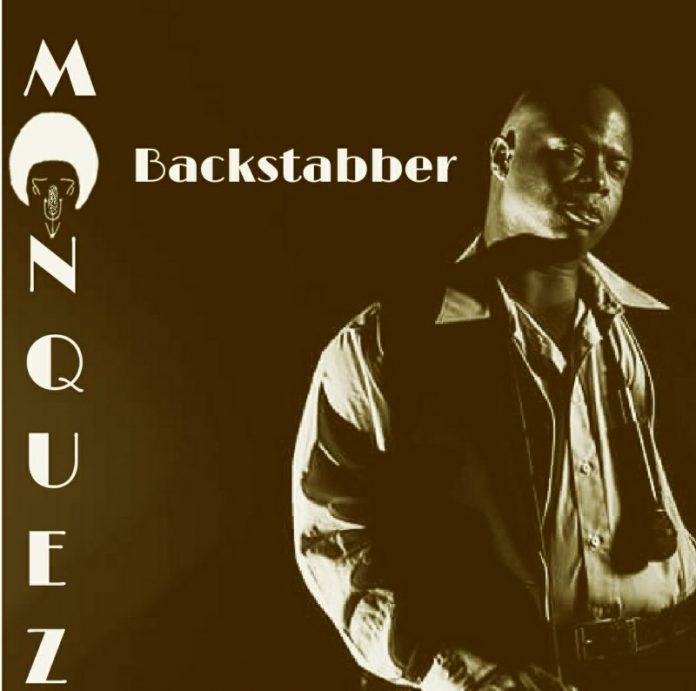 Review for the new single release, 'Backstabber' by Mon'Quez
Mon'Quez introducing brand new studio single: Backstabber. A combination of soulful melodies and personal lyrics with an emotional twist.
July 2020 – Mon'Quez is back on the scene with a brand new studio single titled Backstabber. The song reveals the artist's soothing and intimate vocal style, going for a personal and emotional twist with every line.
Backstabber is a quintessential neo-soul song, but it also features some classic R&B vibes as well, especially due to the smooth arrangement and Mon'Quez' highly dynamic vocal parts. The drums are feathered beautifully, with a nice touch on the hats and some great snare tones to top it all off.
If you are a fan of artists such as D'Angelo, Stevie Wonder or Ray Charles, this one is definitely going to be right up your alley. We really enjoy the direct song arrangement, with Mon'Quez giving one of his warmest vocal performances to date. The choruses have a beautiful set of harmonies, creating a nice contrast with the verses, which are more understated.
Find out more about Mon'Quez, and do not miss out on Backstabber, which is currently available on Spotify, Apple Music, and elsewhere on the web
This is brand new single is a must listen:
PRESS RELEASE
After 3 long years of working on this project, finally, Mon'Quez Pippins is releasing his first ever EP, "It's Fine By Me" set to release August 19th, 2020! His first single, "Backstabber" is set for release July 1, 2020. Then just 2 weeks later his second single "Letter from the 810" is set to release July 16, 2020. All which are available now for preorder on all major, digital platforms!
This is a Retro Soul up to modern day R&B kind of sound. This project is old school and new school fused into one. Recorded from real live bands with a touch of modern day, studio technology. Being inspired by the sounds of Prince, BB King, Stevie Wonder, Otis Redding, and Aretha Franklin. As well as new soul sounds like John legend, Ledisi, Angie Stone, and Frank Ocean. This is a soulful plate filled with all your favorites with the sounds of drummer, Jon Sheckler's band, Linden St. Connection doing all the driving.
This EP covers the basis of an ending relationship into self discovery. This project is unique because this music is structured for every walk of life. No matter what race, gender, creed, sexual orientation or religion, everyone has had these feeling before. Everyone can relate because my music deals with the feelings we all go through. Giving you the feeling music used to give you back in the day.
Mon'Quez, born and raised in Flint, Michigan, now a Dallas native has been performing all over the world for numerous companies like Disney, Universal, Carnival Cruises, Hardrock Casino, and most recently completed a Broadway tour of The Color Purple! "After all these years of waiting, and singing other people's music, I am really excited to finally release my music for the world to hear and discover who I am."
"This project has something for EVERYBODY! I hope you will enjoy listening to it as much as I enjoyed making it."
Contact: Monquez24@yahoo.com for further inquires
FOLLOW ON: TWITTER | INSTAGRAM | YOUTUBE | WEBSITE