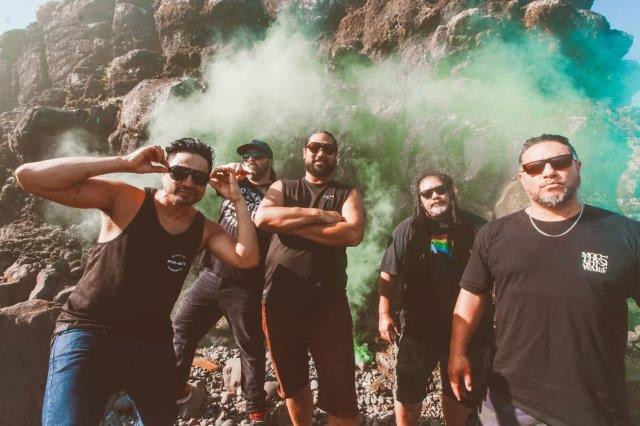 Introducing Reggae group 'Katchafire'
When you think of Reggae, one immediately thinks of Jamaica, Marijuana and Bob Marley. Rarely if not never does the mind wander to New Zealand. But from the other side of the world, New Zealand to be exact, reggae ambassadors Katachfire aim to not only carry on the legacy of reggae greats, but also leave a legacy via a musical message. Spearheaded by former lead guitarist Grenville Bell, father of lead singer Logan Bell & drummer / singer Jordan Bell, Katchafire boasts an impressive lineup of musicians namely Leon Davey (Vocals, Guitars, Drums, Percussion), Tere Ngarua (Bass, Guitar) & Wiremu Barraball (Guitar, Talkbox).
On Friday, June 1st, 2018, New Zealand roots reggae ambassadors KATCHAFIRE released their 5th studio album titled 'Legacy' to rave reviews while hitting No.1 on the NZ iTunes Album Chart and No.1 on the US iTunes Reggae Chart! Admittedly, this was my first time listening to Katchafire and now I am carefuly watching the dates in the hopes of seeing them live. LEGACY qlbum is a must have not only for reggae lovers, but for music connoisseur as a whole.
With a clear classic roots reggae foundation, the 12 songs each deliver elements of Funk, Jazz, R&B, Rock, Blues all intertwined within, dare I say of an era when "music was music". There is no fluff, the stellar production paired with an array of lyrics that tackle love, inspirational and conscious messages. The variety of instruments adds a flavor for music lovers genres, while the anthemic chorus demands every listener to sing along. Katchafire "Legacy" is sure to lift your spirits up in a fun, thoughtful manner. The sounds of the band exude with the vibrant spirit, making for a great addition to any summer playlist.