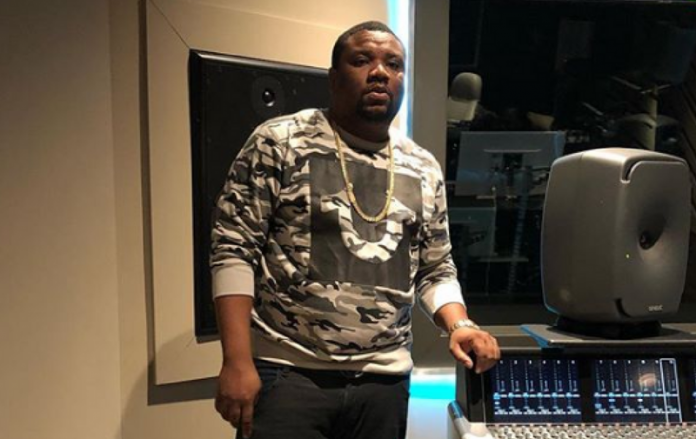 GRAMMY Award Producer DJ Frass "Road To Success" Track Listing Features Star Studded Lineup
Think of him as the DJ Khaled of Dancehall and Reggae. That is who super-producer DJ Frass remind us of. With a discography that names such prestige honor as a Reggae Album GRAMMY award for his work on Morgan Heritage's "Strictly Roots", to topping worldwide charts such as Billboard with his blazing productions.
The musical architect charisma and work ethic has earned him fans among some of dancehall and reggae greatest, and with a winning formula has become a much sought-after producer. From Roots and Reggae with Morgan Heritage resulting in a GRAMMY, Reggae star Etana's historical top charting album, to dancehall success of Alkaline's debut album #1 on reggae billboard and iTunes. A #1 with international star I-Octane, and a slot on DJ Khaled's album with his Mavado produced hit, "DJ Frass is responsible for music to the soundtrack of our lives." – MPR Consulting
His latest projects "Road To Success" features a star-studded line up of some of the biggest names in reggae and dancehall music. Although each single stand on their own merits, the collaborative effort make the album work as one organism. From the first track "House Party" by dancehall star Sean Paul to Bugle "Own Destruction" and as the album progresses, interesting sounds and melodies creep along. Sparks of interest come through in each tracks. With DJ Frass and various vocalists. "Road to Success" tactic serves well as proving dancehall can be much like an orchestra. Both are valiant art forms. Well done. The end result is this really cool album that is impossible to ignore. It's really something that you can easily listen without even having to love dancehall and reggae itself (which as someone who rarely listens to dancehall/reggae before is awesome).
"I just want to leave a music legacy and be remembered as one of the greatest reggae dancehall producers." – DJ Frass
"Road to Success" on your favorite streaming and buying digital outlet