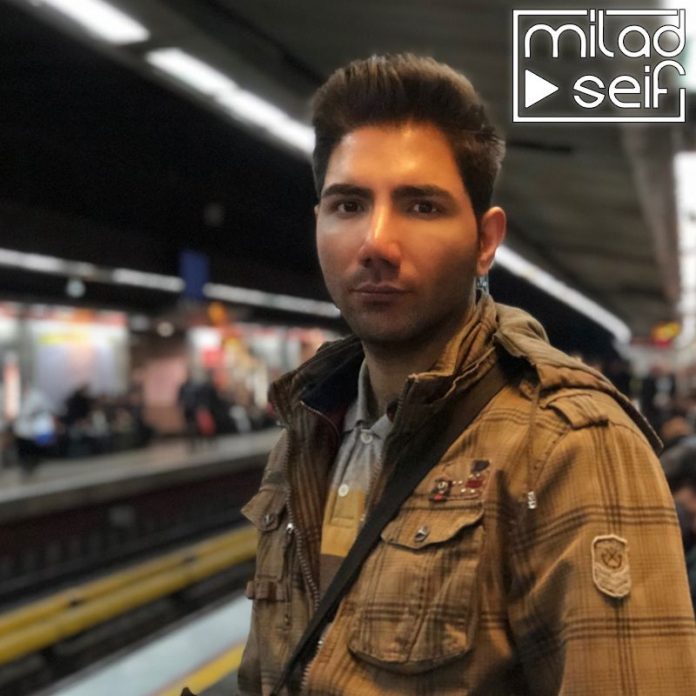 Interview with Milad Seif
One of the top Tehran DJ / Producers in the Progressive/Electro House scene
Where are you from?
I'm from Tehran – Iran.
How long have you been making music?
Since March 2010, I was 22 when I started DJing.
I started my professional music work as an electronic dance music producer at the middle of 2013 by collaborating with Dr.Cheraghali in his music recording studio as a Songwriter/Record producer.
Also previously, I have worked as a DJ at Persian night parties.
How many songs /albums have you released to date?
I have produced 10 officially Electronic dance music songs and 3 collaborative albums, I have sign & released them through international record labels such as Equinox Recordings, Alveda Music, Encourage Records, Permanently Records and many more.
Also I have produced many professional Electronic dance music songs, for various local Persian artists & singers.
Can you tell us about your latest release and the background and inspirations behind it?
My latest release name is "Touch the Sky" which is a emotive song title & many people like it, this song produced in Progressive House genre.
I produced this melodic song with punchy drums with emotional leads & Basslines.
How have you ended up in the music industry?
I released my first official track in 2014, during that time to yet I always try to produce & learn electronic dance music.
What do you think of the music industry in 2018?
A lot of innovations, creativity, ideas, changes, which will be so interesting.
Who do you think the most influential artist?
Armin Van Buuren
Who have you collaborated with so far in your career?
Dr.Cheraghali and Milad Torabi
How do you think you differ from other artists?
We all Differ, but I'm different because it'll never be the same. Always do something different in my music production.
Dead or alive, who would be your dream collaboration?
– Tiesto
– Hardwell
– Blasterjaxx
– KSHMR
– R3hab
Anyone who really knows how to Electro & Progressive house music.
What was the first album you bought?
Tiesto – In Search of Sunrise.
What's your favourite song at the moment?
Armin Van Buuren – Be in The Moment (ASOT 850)
If you had to sell your music collection tomorrow, what album would you leave in your draw?
All of the diverse music I have in my collection. I would say, Tiesto "Elements of Life" Album.
What is your favourite saying?
Let's do it!
What other hobbies or interests do you have?
Sports, Business, Reading, Study, Listening to Radio.
Do you have any tattoos or piercings?
No.
Tell us more about your upcoming project or this new project?
My upcoming project in Electro House Genre, So I hope to finalize this song as soon as possible.
What's in the pipeline after this project?
Produce more great songs.
Thank you for your time and may you carry on making great, fresh music.
Thank you for this interview
FOLLOW ON: TWITTER | FACEBOOK | INSTAGRAM | GOOGLE+ | WEBSITE