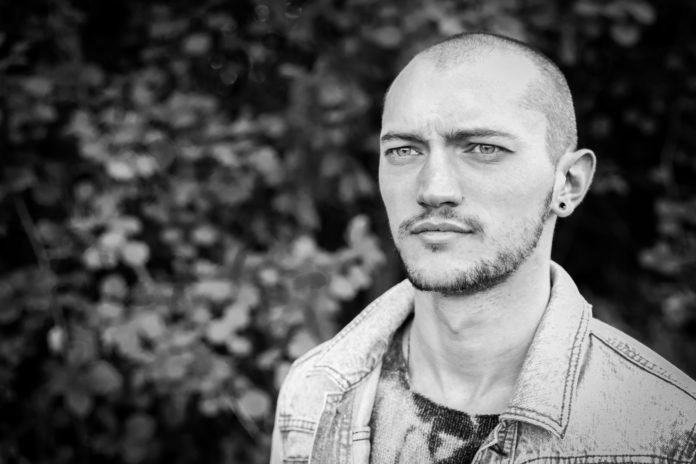 Interview with Ellipsis:
I'm just a lil' ol' producer trying to make my way in these troubling times. If I'm not making music I'm probably getting in some valuable Game of Thrones or Rick & Morty hours in, or just chilling with my cat Florence (if you don't believe me when I say she's the cutest cat you've ever seen, my insta will prove you wrong)
Where are you from?
Warrington (the home of Creamfields 😉😏)
How long have you been making music?
Music is in my blood. It's actually quite a serious condition, music is a terrible carrier of oxygen. I'm very ill.
No but seriously I've been at this a while now, I started drumming when I was 13 and somehow over the years I've been through punk, metal and indie phases, and now I guess I'm in my dance phase. Check back in about ten years to get in on my jazz fusion phase ✌️
How many songs /albums have you released to date?
I'm on my fourth now, but you can expect that number to grow as I get more confident in my abilities. I've been producing for about a year and I only actually started forcing my music onto the world a couple of months ago. Since I've not been chased out of town yet I plan to keep on going. just try and stop me.
Can you tell us about your latest release and the background and inspirations behind it?
'Focus' was really one of the first EDM-style riffs I ever came up with that I thought 'wow this is actually quite catchy!'. It then took me about a year to figure out what to do with it and it was when I heard Banzai by Sagan that the inspiration for the vibe hit me. There's only one vocal (and it's a sample), which you'd think would get a bit repetitive and maybe it does and I'm just immune to it, but I guess it resonated with me because in a lot of ways this was my break-up song. We've all had our hearts broken, you just have to get on with it and do something productive I suppose and this my way of doing that. The artwork mirrors the theme, I don't know who that couple is (I always use stock photos in my art) but they look pretty intense and for me the story behind the artwork is all about them having to leave one-another (probably via balloon). Also there's rollercoasters.
How have you ended up in the music industry?
I've always been here in one way or another, just very, very far in the background. You get told you need to get real and stop thinking you can be successful as an artist and to get a 'proper' job and all sorts of stupid notions. Lately my philosophy regarding life has just been to get on with it, if you want something then work for it and if it doesn't pan out at least you can grow old knowing you gave it the ol' college try (that is thing that people say isn't it? what does that even mean?) I feel like this is the perfect time in my life to really give this my everything and if I crash and burn I can always sell my organs on the black market.*
*I do not advocate for participating in illicit mercantile activities and would like to stress that my comments were solely for comic purposes. I can feeeel the eyes of the lawyers staring at me…
What do you think of the music industry in 2016?
It's a'ight.
Who do you think the most influential artist?
Musically it's too hard to say because I flit between genres without a care in the world. But in terms of attitude and general approach to music production it would have to be deadmau5. I really admire his DIY mentality, because for me one of the appeals of being a producer is having complete control over pretty much every aspect of the creative process and not having to worry about whether anyone but the listener appreciates your vision.
Who have you collaborated with so far in your career?
No one yet but there are some interesting things going on behind the scenes right now so I'd keep your eyes peeled. Please don't actually peel your eyes though because, well actually if I have to explain why that's a bad idea maybe you deserve to find out the hard way
How do you think you differ from other artists?
Other artists definitely come across as less awkward than me but I hope there's something endearing in my awkwardity. It's awkardness isn't it not awkwardity 🤔. This is awkward…
Musically though, I think I'm brave enough to just make a song regardless of what the genre is or whether I think it's consistent with the last track I released or whatever. I do think it's important to be consistent, but for me I quite like the idea of someone seeing I've posted a new track and being like 'I have absolutely no idea which direction he's gone in this time', I think that's quite exciting. I mean don't expect a metal ballad or a concerto in C major but y'know, if it fits, I sits.
Dead or alive, who would be your dream collaboration?
I'd prefer to be alive given the choice, but yeah y'know if Ariana Grande has some free time I'd love to do a track with her. I've heard some of her acapellas and her voice is just flawless. I reckon we'd have a right laugh as well.
What was the first album you bought?
I remember this vividly, it was 'Americana' by the Offspring and I was about 8; my mum went nuts when she saw the parental advisory sticker on the front. Looking back this may have been bad parenting on her part but she did agree that Pretty Fly For A White Guy was (and still is) an absolute jam.
What's your favourite song at the moment?
Anything by Ellipsis. Oh, I can't say that? Well I'm really into the Baauer remix of Numb & Getting Colder by Flume, everything Madison Mars is releasing atm is absolute fire, and I just came across this track 'Fireflies' by an artist called Binky who has an absolutely incredible voice. I told you my taste was all over the place.
If you had to sell your music collection tomorrow, what album would you leave in your draw?
I don't think I've bought a physical album since that Offspring one I told you about, but I'll play along anyway for the sake of the interview. The album I always go back to without fail is Watch the Throne. I think the storytelling, the production, the whole feel of the record just make it an absolute masterpiece.
That, or the Venga Boys greatest hits.
What is your favourite saying?
'Please follow me on Spotify.'
actually I hate saying that. Here's a good'un – 'go with the flow, but be prepared to row'. I made that one up all by myself as well 😏
What other hobbies or interests do you have?
I love doing my art but I guess that falls within the world of Ellipsis, I do enjoy a good book and I watch a lot of TV series when I can. Planet Earth is the absolute bomb, in fact I want to change my dream collaboration to Sir David Attenborough. Imagine that, him narrating this chimp picking it's nose to some banging psytrance beat. Get the head of productions at the BBC on the phone, I've just got them a million pound idea.
Do you have any tattoos or piercings?
Just the one. Just the one, big tattoo that covers my entire upper body. I stretched my ears once but then people told me I'd never get a job and so I figured I'd calm down a bit. I can't actually wear normal earrings anymore though cos they just fall out. Not like I was wearing earrings anyway… (I was. And I look fabulous.)
Tell us more about your upcoming project or this new project?
I'd love to tell you more about what I've got planned but I'm afraid I'll have to keep it vague…
Expect collaborations. Expect visuals. Expect to be saying 'wow I didnt expect that'. Expecto patronum.
What's in the pipeline after this project?
Stuff & ting. Also, secrets.
Thank you for your time and may you carry on making great, fresh music.
Thanks for indulging your masochistic side by making it this far into my ramblings. I hope my music can bring you joy or at the very least help you forget about the troubles you're experiencing in daily life. And failing that, remember my insta has pics of my cat.
Oh, and don't forget to follow me on Spotify!
FOLLOW ON: TWITTER | FACEBOOK | INSTAGRAM