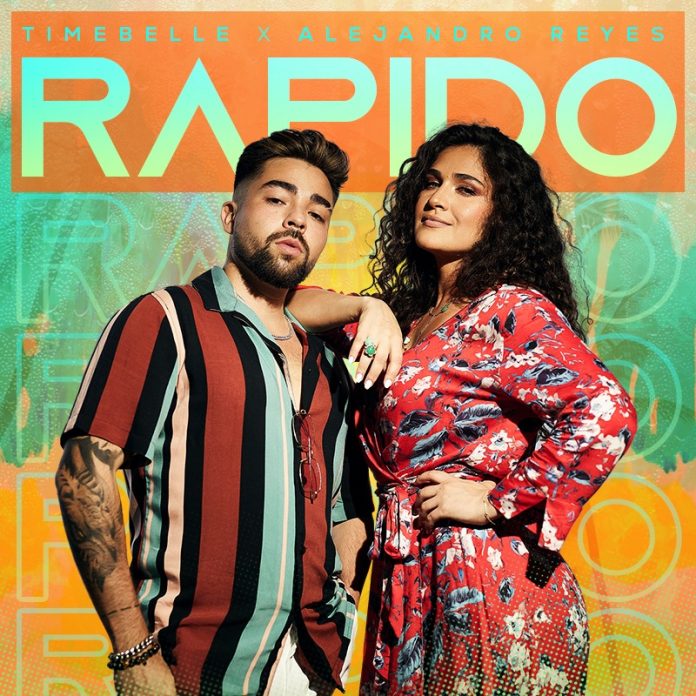 Timebelle and latin-star Alejandro Reyes release their new song «Rapido»
New single out: bernese band Timebelle and latin-star Alejandro Reyes release «Rapido»
The band Timebelle and Alejandro Reyes release their new song «Rapido» on September 4th. As the name of the track already indicates, he does not only leap its listeners hearts but also revives summer vibes in autumn.
The band timebelle makes a point: After their hit «Apollo», with which the romanian singer Miruna Manescu and her fellow countryman Emanuel Daniel Andriescu represented Switzerland at the Eurovision Song Contest (ESC) 2017 in Kiew, they are determined to produce another chart song along with Alejandro Reyes. ESC fans might ring a bell, since the latin pop star reached with his song "Compass" the 2018 finals of the swiss preliminary round for the ESC. The two ESC representatives now join forces letting their fans hearts beat rapidly as the songs title indicates.
Since the Eurovision Song Contest 2017, «Rapido» is not the first song of Timebelle. The band already released three singles during the past three years: "Tocame", "Black Sea" and "Beautiful people". Once heard, one knows that Timebelle plays various genres from deep soul touching music to electrifying dance pop. The bands diversity is not only recognizable in their songs as well in their languages. Leadsinger Miruna Manescu speaks not only Rumanian and German fluent, but Spanish and English too.
One of the bands main characteristics, their ability to repeatedly reinvent themselves, matches their slogan "music for each and every one". Emanuel Daniel Andriescu states in this sense: " We discovered that latin-pop and Timebelle are the perfect match. Our goal is to create music that gives joy and latin pop already includes this feeling in its rhythm."
Timebelle will be playing live on October 24th at the Reifenwechsel at the car center Emil Frey Bern and the election evening of Miss Bern on November 21st. More concerts are already planned, the exact dates will soon be published on the website www.timebelle.org.
The song rapido will be released on September 4th along with its music video. The clip was filmed at the Hotel Belvedere in Spiez in which Alicia Schüpbach, Miss Bern 2019, and young actor Matteo Wasescha play the tingly story.
FOLLOW ON:  FACEBOOK | INSTAGRAM | WEBSITE