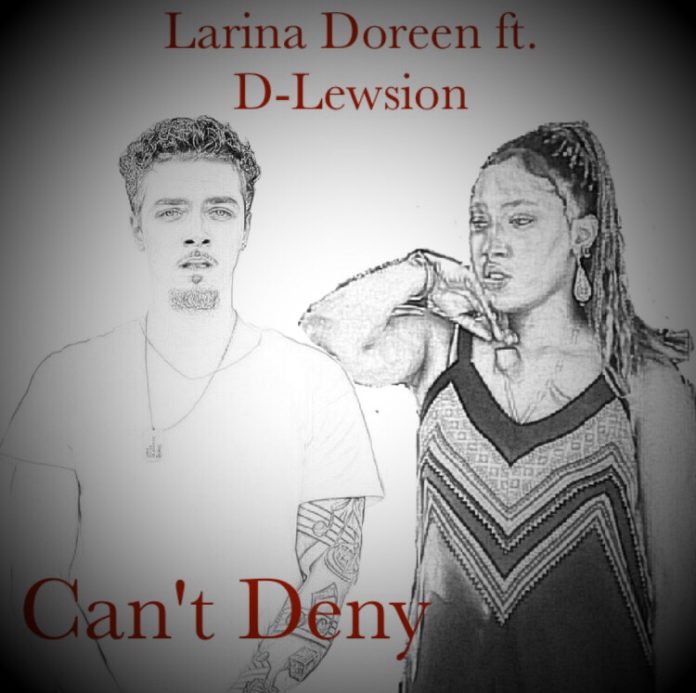 Interview with Larina Doreen:
It's yuh girl Larina Doreen
I want to take a minute with Artist Rack and keep you all updated on my new music and what I've got planned as well.
Where are you from?
I am a recording artist from the city that never sleeps, New York.
How long have you been making music?
For me this question can have many answers. I've began writing songs when I was 7 years of age However, I did not begin recording music in the studio until I was 10 years old.
How many songs /albums have you released to date?
I have 2 songs entitled "Unusual" and "My World" that are available on iTunes, amazon etc. Those songs were my very first releases when I was 15 years old. Now I am releasing my current EP/project entitled "It's a Celebration".
Can you tell us about your latest release and the background and inspirations behind it?
The most recent song that I have released from my project "It's a Celebration" is called "Can't Deny". I am actually super thankful for the growth of this song. It started out as a tune I was just playing around with on my guitar. But the funny thing about music is that one thing leads to another. I recorded a rough voice recording of the song and while listening to it, I could hear certain "trap" elements involved. So I sent the idea over my brother who is an music producer/engineer and we got to work on the track. After completing half of the track, I felt that there was still something missing from the song. I wanted another artist on the track so that the story of the song could be told effectively.
How have you ended up in the music industry?
Music has always been a huge part of my life ever since I was very young. I grew up in a very music environment. Both my parents could sing and all my siblings sing and play instruments as well. So it was literally in my DNA. But when my brother began producing music it gave me further exposure into the music industry. Before being involved with music I began modeling at 14 years old, but I always knew I wanted to be a singer.
What do you think of the music industry in 2016?
The music industry in 2017 is very different than it may have been years ago. I've realized one thing that is very important in today's music industry is to remain consistent and perfect your craft. There's always room for improvement.
Who do you think the most influential artist?
There are so many artist that have influenced me in specifically. Some of these artists were singers like Trinitee 5:7, Keke Palmer, Demi Lovato, Tori Kelly. These are incredible singers and artists that I grew up listening to and still listen to today.
Who have you collaborated with so far in your career?
My most recent collaboration is with an artist who goes by the name of D-Lewsion. He is an awesome artist and a very intellectual rapper that will feed you poetic lines that have real meaning. In the mix of all the independent artists in the music industry, sometimes it can be difficult to find artists who create music simply because they love to. There is a very evident difference, some individuals may create music for the publicity or fame. But music is at its purest when its been created because the artist has an authentic connection to it. I feel that this is something that truly stood out in D-Lew. It was great to mix our musical sound and bring the message in the song "Can't Deny" to life.
How do you think you differ from other artists?
The truth is everybody and every artists is different and unique in their own way. My story is not the generic story of most singers. I wasn't the most outspoken in class neither was I the most popular. I hope this can speak to any other quiet girl or boy and let them know to never let anyone under estimate them. From a young age I could sing but I didn't know I was passionate about it until I was 12 years old, this was the age that I realized that I loved to sing. When creating music I always seek to create not only good music but great music. The difference is simply that good music will make you move but great music will make you feel something. It can brighten your mood your change your outlook on things,, its simply intoxicating.
Dead or alive, who would be your dream collaboration?
I would love to collaborate with Tori Kelly one day, this is because she creates music purely as an artist. It's not placed in a box of certain genres or expected criteria. It's just simply creating whatever type of music she wants to.
What was the first album you bought?
Wow, umm the first album I ever bought myself would have to be Demi Lovato's "Don't Forget" album when I was about 12 years old.
What's your favourite song at the moment?
You know what? I don't think I have a favorite song at the moment because I love so many different types and genres of music from trap, pop, r&b, gospel, some hip hop etc. I check out lots of new music from major releases to indie releases.
What other hobbies or interests do you have?
I love modeling because its like silently acting, the first time I walked a runway I was 14, its just one of those things that come so very naturally to me. I'm usually always playing guitar, piano or singing but when I'm not doing that you could probably find me with my E-Reader, reading some books. When I'm not doing music or reading i'm most likely shopping.
Tell us more about your upcoming project or this new project?
This project is my first full project, I always tell people to expect the unexpected on this body of work because it holds a wide variety of genres. The songs were written months apart and each tell their own story. I have a wide variety of genres on the project because I want everybody to be able to relate to something from it. Whether you like pop music, r&b music, inspirational or even trap music, there's a little of everything on this project.
What's in the pipeline after this project?
There's a lot coming up actually. I'm already working on my next projects to come and am about to get back into the studio, I can't wait to release those sounds. As well as performances featuring all the songs from my current project, more info on that will be up on my website pretty soon. I also do a cool thing on Sundays that I call my "Happy Sunday" post, I take requested inspirational songs from my fans and do a cover of them every Sunday. This is posted on all of my social media outlets, Instagram, Facebook, twitter etc.
Thank you for your time and may you carry on making great, fresh music.
Hey, totally thank you for having me and featuring me.
Fans can visit my website to download my entire EP for free. Fans can also access a voting link on my website to vote for my song "Funnel cloud", to be nominated for an Independent Music Award.
FOLLOW ON: TWITTER | FACEBOOK | INSTAGRAM | WEBSITE