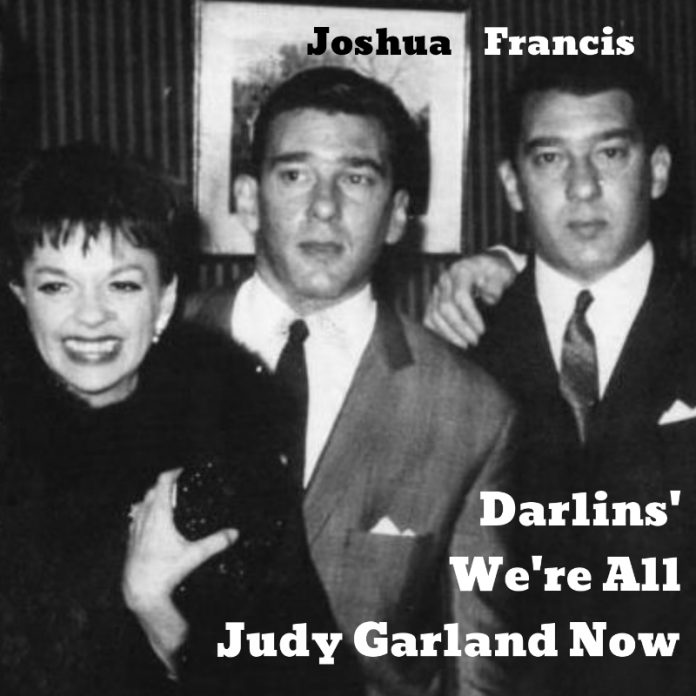 Joshua Francis releases his single 'Darlins', We're All Judy Garland Now'
(Written by Joshua Francis)
We're nearly all depressed, medicated and heavily indoctrinated. Just like our idols. Hooray for Hollywood! – The most bravest, most dangerous folk song in the world…
Dedicated to the memory of Carl Russell.
Copyright: Flame CCR 1521mw 2018, A Council of Scoundrels Production.